We summarise the activity that HedgeFlows/Xero integration enables: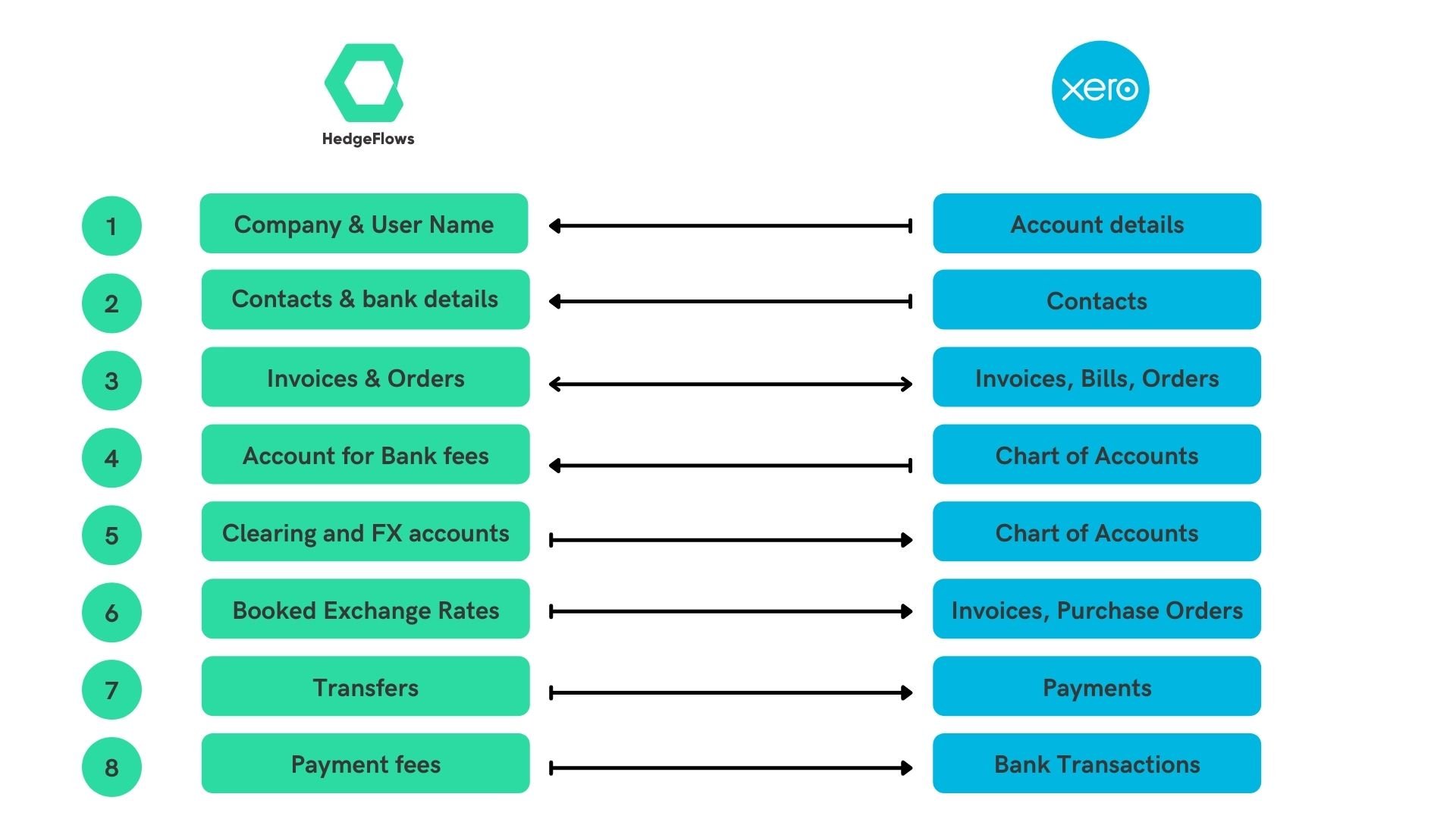 1) We source your company and user name for identification and sign-up purposes.
2) We source contact details for suppliers and buyers associated with foreign currency bills, invoices, etc. to populate our contact forms.
3) We source details of your purchase/sales orders, bills and invoices to populate our Invoices & Orders tables so that you can manage your currency cashflows and risks. This includes the status of the invoices. DRAFT and AUTHORISED Invoices can be used in risk and cashflow management. Only AUTHORISED invoices can be paid.
4) We use your Chart of Accounts to identify suitable accounts for you to select in order to record our Bank Fees (optional).
5) We create HedgeFlows Clearing and individual foreign currency accounts to record transactional activity you perform on our platform (optional).
6) We update exchange rates on your Orders and Bills if you have booked exchanges for specific bills/invoices/purchase orders in advance on our platform. This helps reconcile the FX P&L (optional).
7) We record transfers executed via our platform in Xero and link them to specific invoices.
8) We record SWIFT (or other) payment fees you incur on our platform to the chosen Xero account (in step 4 - optional).