If you need to restrict the access that HedgeFlows has to your Xero account or want to give HedgeFlows Support limited direct access to your Xero, you can do so by creating separate login details to authorise such a connection. To create additional users, your Xero subscription must include a multi-user setup.
This should be done before authorising HedgeFlows access to Xero - disconnect from Xero if you have an existing HedgeFlows integration authorised.
This way, you can restrict the access, such as the ability of HedgeFlows to write to your Xero records but note that it may reduce the functionality our platform can offer.
Below are the steps for setting up a separate user in Xero:
1) Once you have logged in to Xero, choose the correct company from the main menu and go to Settings:
2) Choose users in Organisation settings: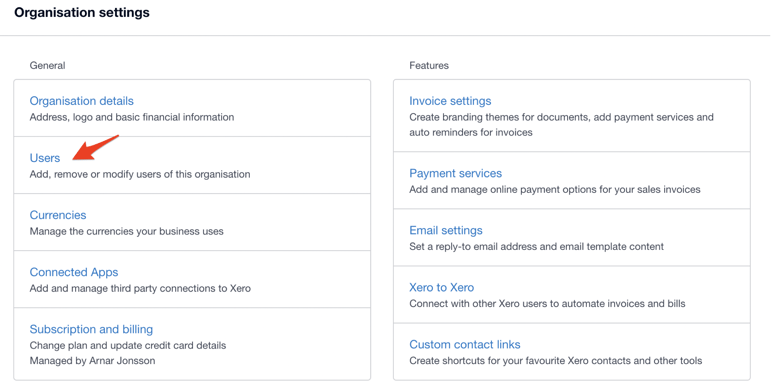 3) Click on Invite user in the top right corner of Xero screen: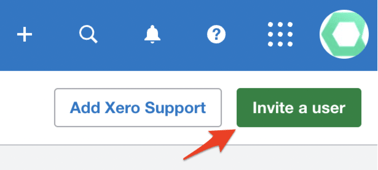 4) Create a new user either with your own email or if you want to give access to HedgeFlows support to your Xero use the email we provided you with (can be requested by contacting support@hedgeflows.com). Select "Business and accounting" and choose the correct access level you require. If you want to restrict HedgeFlows from writing anything back to Xero - choose Read-only access: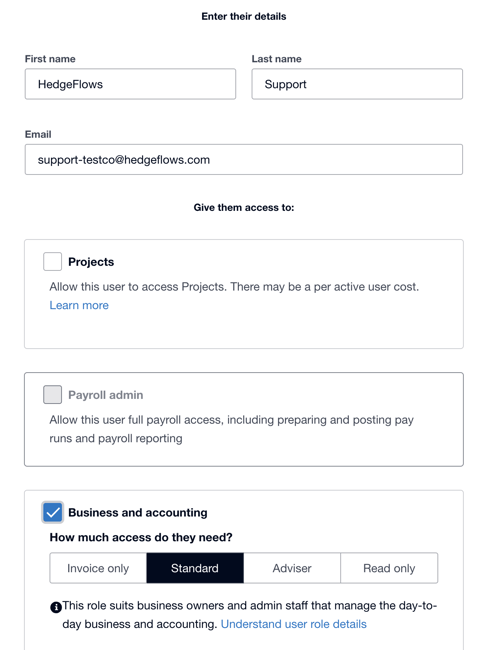 5) Once the new user is invited, they need to complete the signup to Xero before being able to use the login details in order to authorise the HedgeFlows connection.