Xero users who wish to sign up to HedgeFlows via our Xero sign-up page are directed to Xero integration steps automatically.
Existing HedgeFlows users who want to integrate their HedgeFlows account with Xero can do so via the Settings page as follows:
1) Locate Xero Integration
Locate Xero in the Accounting system integrations section of our Settings page and click on "Connect":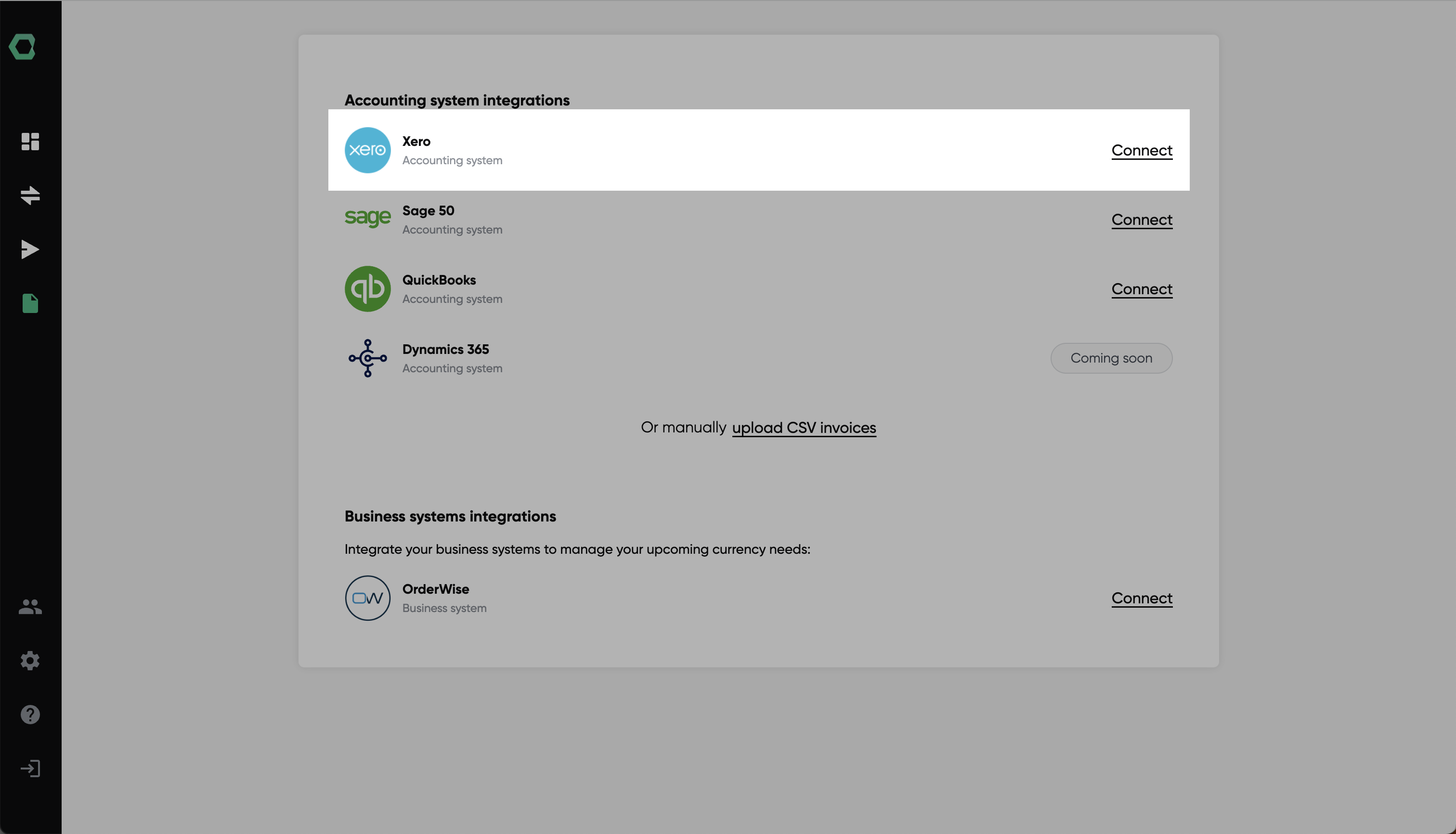 2) Authorise the integration
You should see the Xero login pop-up window requesting you to first log in and then authorise HedgeFlows connection to your Xero account.
If you have more than one company associated with your Xero log in please make sure you select the correct company ("Organisation") account to integrate for.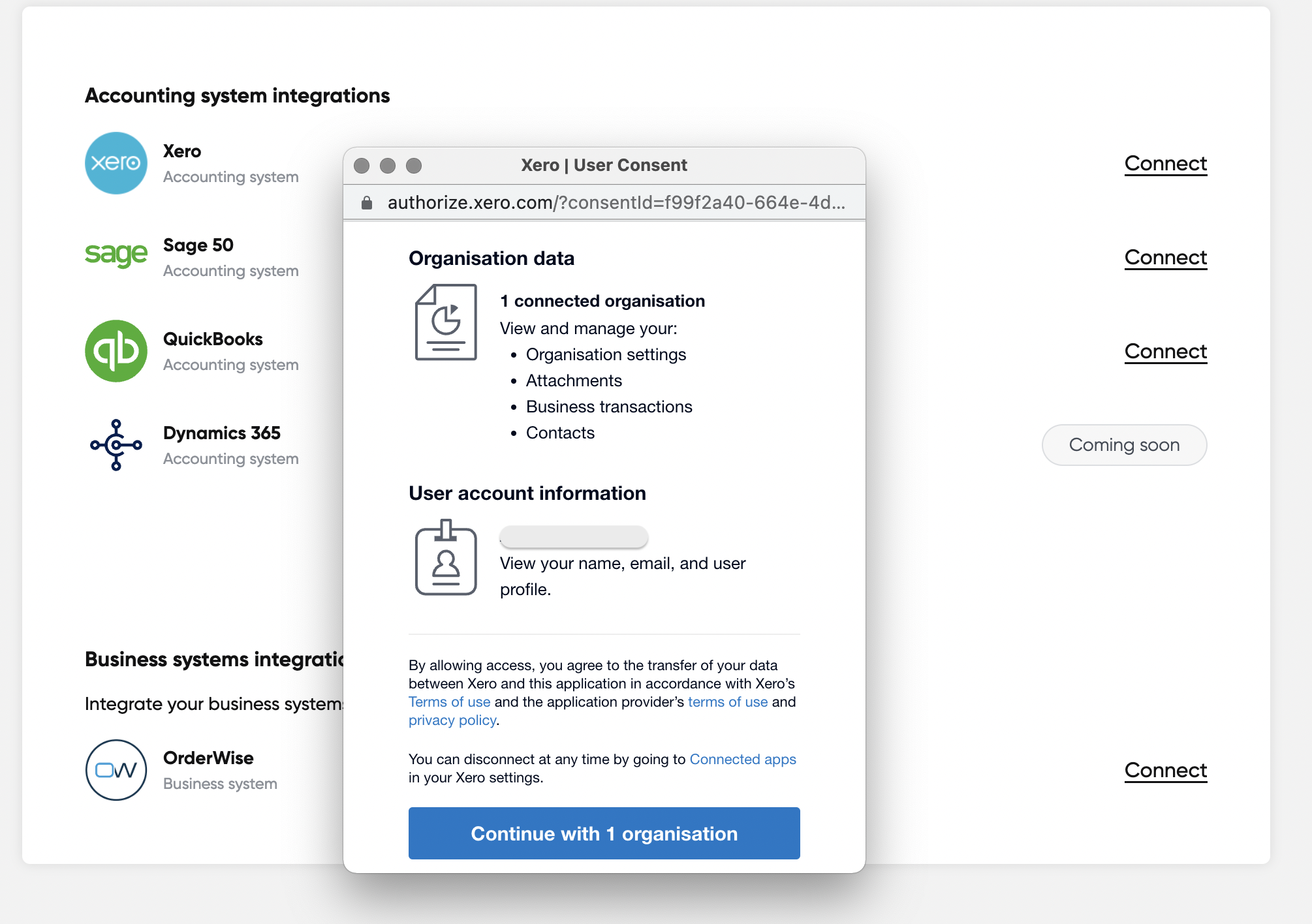 3) Decide which data you want to import
Once the Xero integration is authorised, you can close the pop-up window and should see Step 1 of our Xero settings setup. Please check that the name of the company listed matches your choice.
We provide you with the flexibility to decide which information you wish to import into HedgeFlows. If you have outstanding invoices that were created in Xero several months ago please chose the relevant historical period to load the data: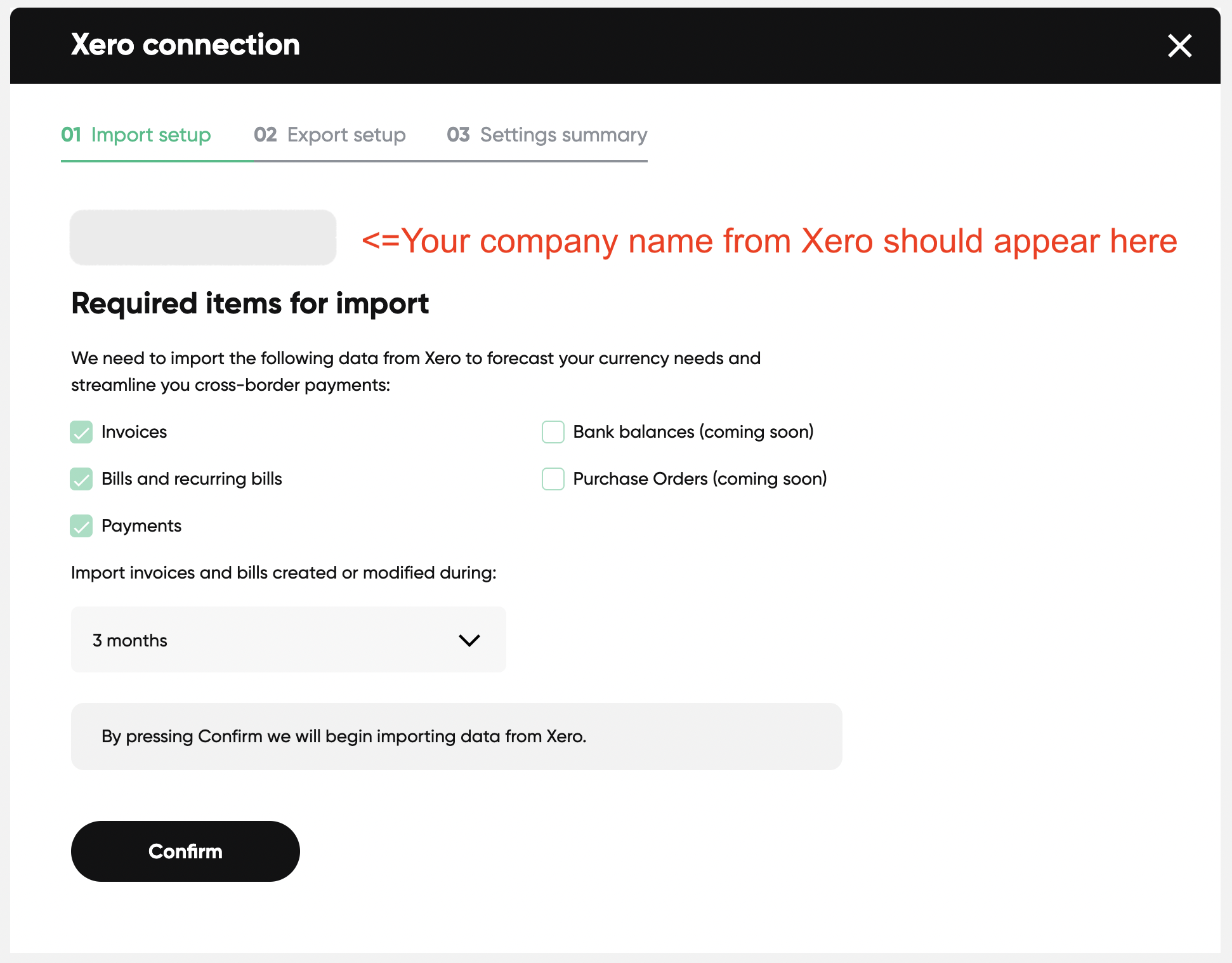 4) Decide which data to write back to Xero
We also offer the flexibility to decide what you wish to write back to Xero. If you wish to benefit from the automation that our platform offers for streamlining your payments and reconciliations of foreign bills and invoices, please select relevant options.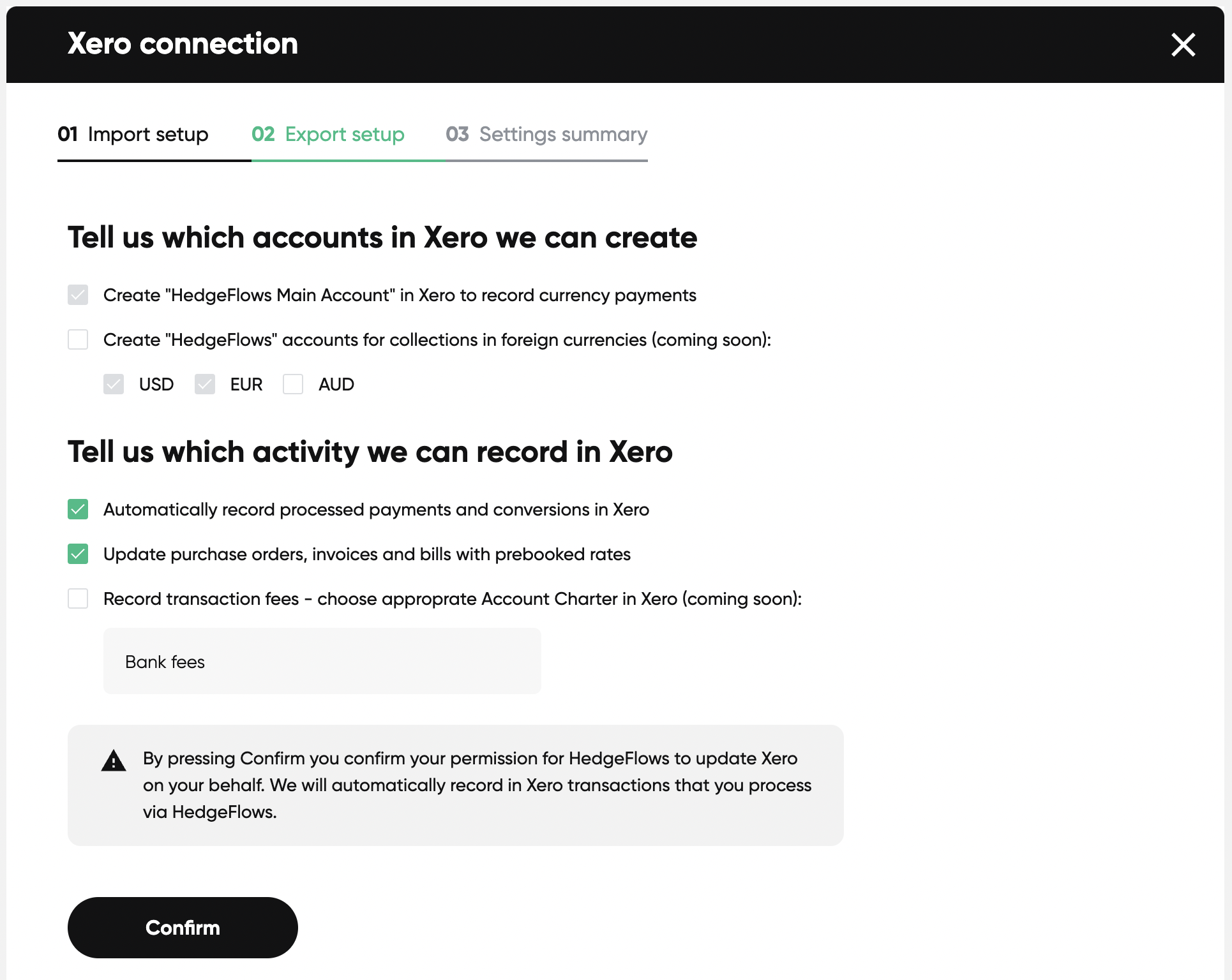 5) Setting summary
Once you have confirmed your settings, you are directed to the summary screen.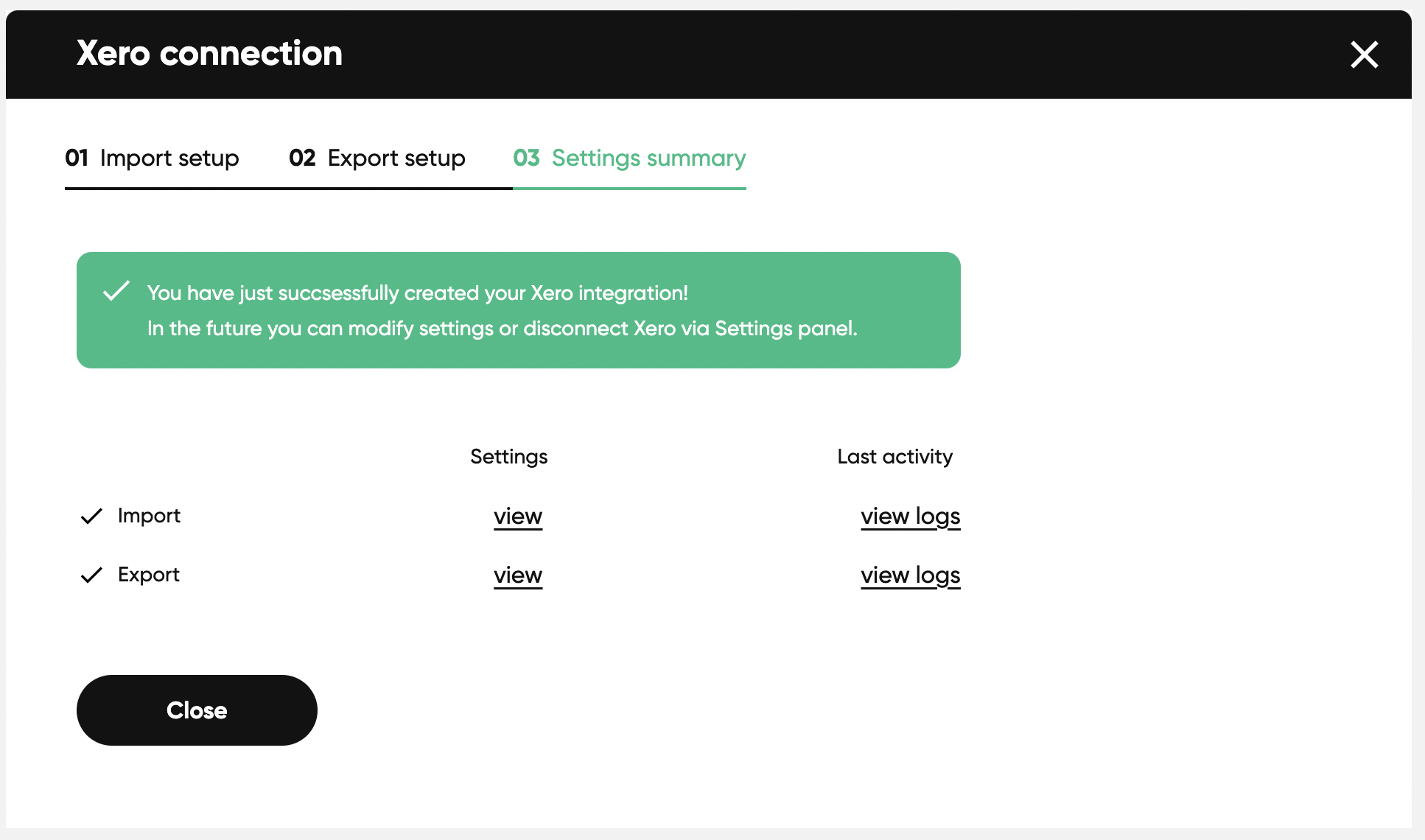 You can always come back to this screen and change the configuration via our Settings page.

6) Finding your imported bills and invoices
You can locate your imported bills and invoices by navigating to the Invoices page: